Thin Brick
Why Should You Choose Thin Brick?
Thin brick are the perfect way to enhance the interior or exterior of your home with thin brick floors, exterior siding, fireplaces, a kitchen backsplash, gorgeous brick accent walls, and even ceilings!
Get the look and feel of brick for less! If you're looking for a great aesthetic and want a material that's resistant to noise and heat, thin brick are the way to go. Thin brick are made from the same materials as modular clay brick, but are much thinner and weigh a lot less, making them extremely versatile to create unique designs. Thin brick are very durable, low-maintenance, DIY-friendly, and are available in many shapes and colors.

HGTV DIY Thin Brick Video
Thin brick is the perfect selection to enhance the interior or exterior of your home with applications such as brick siding, a brick fireplace, or kitchen backsplash. Check out this video from HGTV on how to add a beautiful, thin brick focal wall to your home! With wide color and texture choices, thin brick expands your design potential for DIY projects. And because real thin brick is made from fired clay, it'll look great for a very long time!
Thin Brick DIY Installation Videos
Thin Brick DIY Accent Wall
Thin Brick DIY Backsplash
Where To Buy Brick
BIA members manufacture, distribute clay brick or provide products and services to the industry. Find one closest to you through BIA's database.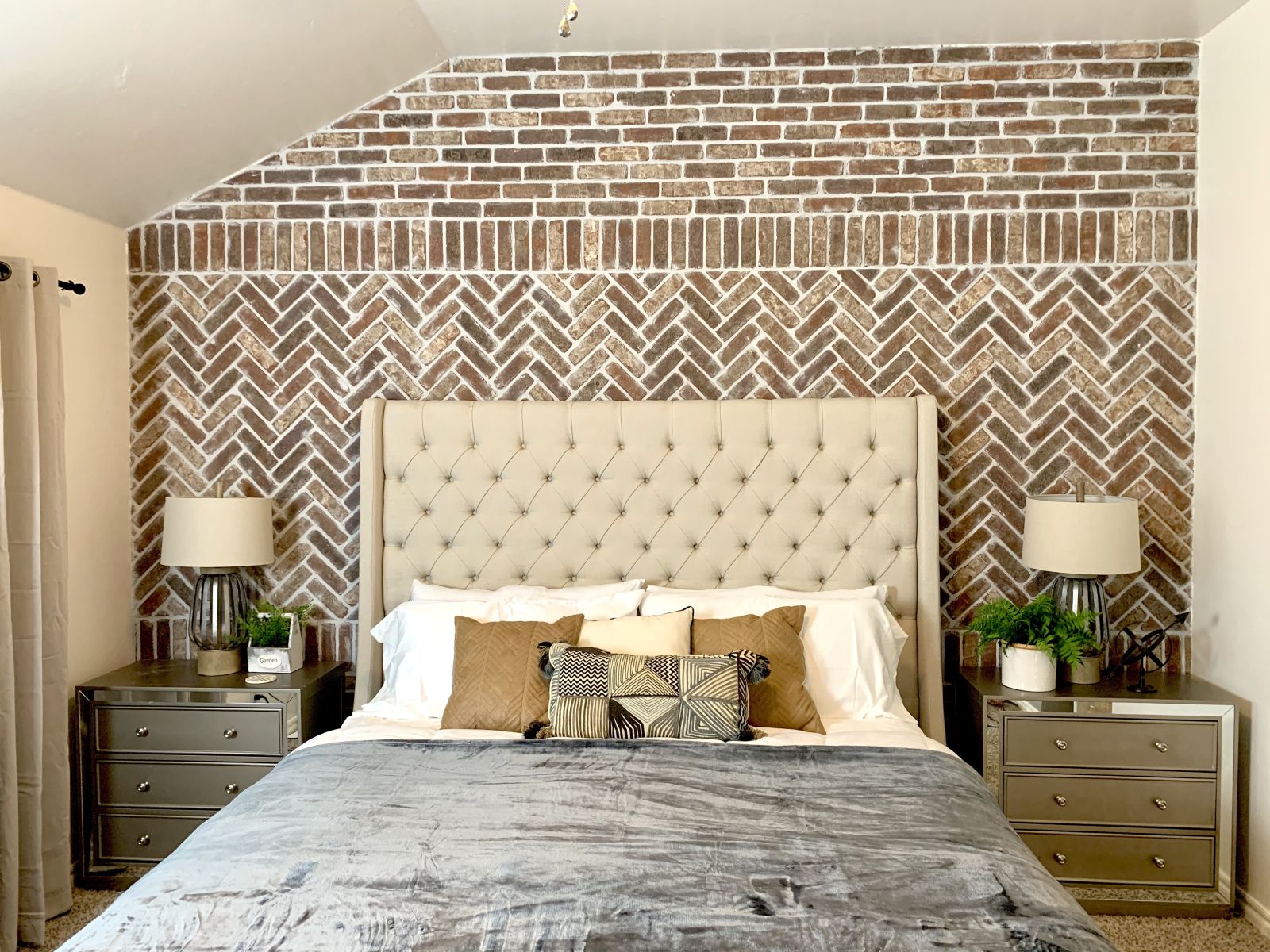 Find Your Brick Professional
BIA members manufacture brick, distribute clay brick, or provide products and services to the industry. Since many manufacturers and distributors have more than one location, you can find one closest to you.
Additional Thin Brick Resources
Technical Notes
BIA engineers have created three dedicated thin brick technical notes. Please see BIA Technical Notes 28A, 28B and 28C for more information.
AEC Daily - The Best Source of FREE Education for the AEC Industry
This course outlines the differences between wall systems using anchored and adhered masonry veneer, with a focus on the design, materials, and installation methods of adhered brick veneer wall systems. Use of adhered veneer in interior applications is also discussed. Earn AIA & IDCEC Credits.
Take our Thin Brick Course on AECDaily
Learn more about design and construction information on the use of thin brick in adhered veneer systems. Methods of thin brick construction discussed include thick set, thin set, modular panels and prefabricated panels consisting of architectural precast concrete, tilt-up concrete and wood or steel stud frame panels. Properties of the finished construction and comparisons to other systems are presented.